Music is fundamental to healthy human growth through intellectual, emotional, physical, and social development.  Music provides a way for students to think, feel, and understand an ever complex and changing world around them by providing unique ways for problem solving, inquiry, communication, self expression, and understanding different perspectives.  Music is distinct in the way that it develops all seven types of intelligence. Music makes us whole.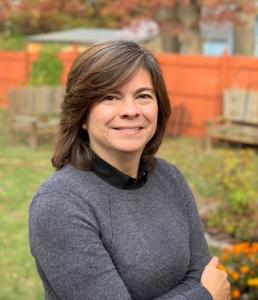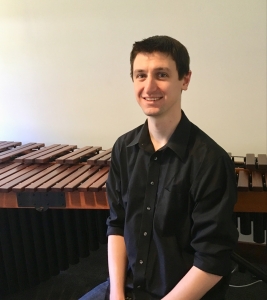 Assistant Director / Percussion Specialist
Leta Sena-Lopez has been the Director of Bands at Kahler Middle School in Dyer, Indiana since 1995.  She attended Indiana State University on the George M. Graesch Wind Scholarship, and received her B.S. in Music Education.  She went on to study conducting with Dr. John Boyd, and completed her M.M. in Wind Conducting at ISU.  Over her years of study at the university, Leta played the bass clarinet and studied saxophone with Janet Lulloff, Harry Gee, and Paul Bro.   She is a former member and featured soloist with Windiana Concert Band of Northwest Indiana and toured with the group to China in 2006. 
As a guest conductor and clinician, she has worked with Indiana All-Region and All-District Honor Bands as well as various festivals in Illinois and abroad.    She has served as middle/junior district representative for the Indiana Band Master's Association and her ensembles have been recognized for their outstanding achievements in music performance by the Indiana State School Music Association.  Over the years she has mentored many student teachers attending universities in Indiana and in the Chicagoland area as well as beginning teachers and colleagues.  In 2007, Leta was selected as Outstanding Minority Educator of the year by the Indiana State Teachers Association.   She has been recognized by her school administration for numerous musical achievements, a finalist as teacher of the year, and was selected as the first recipient of Influential Women of the Year in the Arts, by the Northwest Indiana Influential Women's Association.  Her educational work during the pandemic was featured in In Tune Magazine, and she has been a podcast guest and clinician with MusicFirst Online Classroom.
Patrick Speranza is the Percussion Director for the Lake Central School Corporation where he directs the Marching Percussion program, the Winter Percussion Ensemble, the Concert Percussion Ensemble and the percussion for the Concert Bands. Previously, Mr. Speranza worked as the Percussion Director at Munster High School. Under his direction, the Munster Winter Percussion Ensemble was named State Champion in Concert Open Class in 2018 and 2019. Mr. Speranza has also worked as an instructor for Marian Catholic High School and the Cavaliers Indoor Percussion Ensemble. 
As a performer, Mr. Speranza has been a member of the Civic Orchestra of Chicago and plays with many regional orchestras in the Chicago area. He has been a finalist in the Northwestern University University Concerto Competition, Semi-Finalist in the Southern California Marimba Competition, and the winner of the DePauw University Concerto Competition. Mr. Speranza has made international tours to Brazil and China and was a member of the Blue Stars Drum and Bugle Corps. Mr. Speranza's works for Percussion Ensemble are published by Tapspace Publications, and he is a frequently sought after arranger for marching band and indoor percussion. 
Mr. Speranza holds his Master's Degree in Music Performance from Northwestern University and his Bachelor's Degree in Music Education from DePauw University.
August
8/31/22-KMS Jazz Band Auditions 7:30am
September
9/2/22-Jazz Band 7:30am

9/7/22-Jazz Band 7:30am

9/9/22-Jazz Band 7:30am

9/14/22-Jazz Band 7:30am

9/16/22-8th Grade M.S. Band Side by Side L.C. Football Performance

9/21/22-Jazz Band 7:30am

9/23/22-Jazz Band 7:30am

9/28/22-Jazz Band 7:30am

9/30/22-Jazz Band 7:30am
October
10/5/22-Jazz Band 7:30am

10/7/22-Jazz Band 7:30am

10/12/22-Jazz Band 7:30am

10/14/22-Jazz Band 7:30am

10/19/22-Jazz Band 7:30am

10/21/22-Jazz Band 7:30am

10/26/22-Jazz Band 7:30am
November
11/2/22-Jazz Band 7:30am

11/4/22-Jazz Band 7:30am

11/9/22-Jazz Band 7:30am

11/11/22- Veteran Day Program

11/11/22-8th Grade Band Rehearsal 7:30am

11/12th-13th/22-IBA Honor Band Rehearsal/Performance

11/15/22-7th Grade Band Rehearsal 7:00am

11/16/22-Jazz Band 7:30am

11/17/22-6th Grade Band Rehearsal 7:00am

11/29/22-7th Grade Band Rehearsal 7:00am

11/30/22-8th Grade Band Rehearsal 7:00am
December
12/1/22-6th Grade Band Rehearsal 7:00am

12/2/22-KMS Band Concert at L.C. Auditorium 6:30pm

12/9/22-KMS Band Afterparty 4:00-6:00pm
January
1/11/23-Jazz Band 7:30am

1/13/23-Jazz Band 7:30am

1/18/23-Jazz Band 7:30am

1/20th & 21st/23-L.C. Honor Band at LC

1/25/23-Jazz Band 7:30am

1/27/23-Jazz Band 7:30am

1/28/23-Solo & Ensemble Contest
February
2/1/23-Jazz Band 7:30am

2/3/23-Jazz Band 7:30am

2/4/23-Vocal/Piano Contest

2/8/23-Jazz Band 7:30am

2/15/23-Jazz Band 7:30am

2/22/23-Jazz Band 7:30am

2/24/23-Jazz Band 7:30am

2/25/23-Rolling Meadows Jazz Festival
March
3/1/23-Jazz Band 7:30am

3/3/23-7th & 8th Preview Concert

3/4/23-ISSMA Jazz Contest

3/10th or 11/23-ISSMA Organizational Contest

3/15/23-In School Recruitment Concert

3/17/23-Jazz Band 7:30am

3/22/23-Jazz Band 7:30am
April
Double Good Popcorn Fundraiser

4/5/23-Jazz Band 7:30am

4/12/23-Jazz Band 7:30am

4/13/23-L.C. Percussion Concert 7:00pm at L.C.

4/14/23-Jazz Band 7:30am

4/26/23-Jazz Band 7:30am
May
5/3/23-Jazz Band 7:30am

5/4/23-L.C. Jazz Showcase 7:00pm at L.C.

5/5/23-Spring Band Concert

Saturday, May 13th-Great America

Wednesday, May 17th-All School Instruments returned